Hello gentlemen,
Want some best fragrances to smell good in the gym and sport or want to attract your gym crush? I got what you wanted. Who wants to work out or play sports with a guy who smells bad, I don't want my brother to smell stinky. You know what guys who use fragrance or perfume in sports or gym are perceived as high-value men by most of the women. High value doesn't come just because you smell good, It depends on how you treat yourself and treat others and your goals in life. So my man, Start developing yourself as a real high values ​​man who smells great.
How to choose a best fragrances that suit gym and sports
You should wear fragrances that smells fresh and clean, it should not be too sweet, too spicy, and too overpowering. The fragrance should be suttle, sexy and pleasant.
Don't buy the fragrances that cost you $300 for the gym, anyway it will go with sweat within 2 to 3 hours. I care about my audience, So I picked the perfume that comes
Best fragrance for sports and gym
1.Nautica Voyage Eau de Toilette For Men, 100ml
Top notes- Green apple, Green leaf
Middle notes- Drenched Mimosa, Sailcloth Accord, Water Lotus
Base notes– Musk, Woody Ambery, Cedarwood
Things to know before buying this fragrance
It has a fresh, floral, fruity opening and musky kind of fragrance, Perfectly suits the gym.
It has been reformulated, It lost its strongness but still, it is strong enough to get you compliments from girls.
It is the best fresh and clean fragrance in the market, you can get under 20$. It is more versatile and ladies love it.
It is an all-season all occasion allrounder
It is amazon's bestseller
Price- Rs 3050
Grab now-https://amzn.to/3CfLtYK
2.Montblanc Individuel Eau De Toilette for him, 2.5 Fl. Oz.
Top notes- Rosemary, Pineapple, Coriander, Cinnamon, Lavender
Middle notes- Orange blossom, Violet, Geranium
Base notes- Sandalwood, Amber, Patchouli, Musk, and Raspberry.
Things to know before buying this fragrance,
It is so synthetic
It is also super long-lasting
Compliment beast when it comes to girl's reaction
It has a great price value proportion
It has a somewhat metallic floral, sweet, and spicy smell
You know what, Creed sandals smell like this fragrance, but this fragrance 5 times less than creed sandals.
Price- Rs 4,450
Grab now-https://amzn.to/3IINcbs
3.Calvin Klein One Unisex EDT, 200ml
Top notes- Bergamot, Cardamom, Tangerine ,Freesia, Lavender
Middle notes- Green Tea, Violet, He Dione High cis, Rose, Orange Flower, Olibanum
Base notes- New Musk, Oakmoss, Amber, Precious Woody Complex
Things to know before buying this fragrance
This is one of the most iconic fragrances made by master perfumer Alberto Morillas.
It is a unisex fragrance for people of all age groups.
One of the versatile fragrances.
It has a citrusy opening and it smells fruity and creamy when dried.
You can use it for the gym as well as for work.
It lasts 6-8 hours.
Price- Rs 4,524
Grab now–https://amzn.to/3sNzmzc
4. Abercrombie & Fitch First Instinct Eau De Toilette for Him, 100ml
Thinks to know before buying this fragrance
It is a fantastic teenager fragrance, Who hits the gym every day.
It gives a good aquatic, ozonic, fruity, and woody vibe.
It is light but has great projection.
Notes are perfectly balanced
Great summer fragrance, ideal for an island vacation.
Price- Rs 5,500
Grab now-https://amzn.to/3tyYfxx
5.Bvlgari Aqva EDT – 100 ml (For Men)
Top notes- Mandarin, Orange, and Petit Grain
Middle notes- Satolina Lavender, Cotton, and Posidonia Seaweed
Base notes- Mineral Amber, Woody, and Clary sage
Things to know before buying this fragrance
It has one of the best fragrances for teenagers
It gives oceanic vibes and makes you smell like Mr.Cool guy
It feels so natural and more mature
It is so unique, It suits people in a high humid country
Great fragrance for gym and sports
It has some downside, It doesn't last longer
Price- Rs 5,500
Grab now-https://amzn.to/3sK1va3
6.GUERLAIN L'Homme Ideal Cool Eau de Toilette 50ml
Top notes- Mint, Bergamot, Orange, Anise
Middle notes- Almond, Water notes, Neroli
Base notes- Vetiver, Anbroxan, Patchouli
Things to know before buying this fragrance
It smells so fresh and clean
It has a rubbery minty opening for a few minutes, then comes a pleasant citrusy smell that is the mix of Neroli, Bergamot, and Orange.
In the middle, we got the creamy note from almond and some aquatic note
Price-Rs 5,695
Grab now–https://amzn.to/3IN0FyV

7. LACOSTE L.12.12 Blanc Pour Lui Eau de Toilette 175ml for Men

Top notes- Grapefruit, Rosemary, Cardamom
Middle notes- Tuberose, Ylang-Ylang
Base notes- Seude, Virginia Cedar, Vetiver, Leather
Things you should know before buying this fragrance
It gives a Creamy white floral smell with a tropical touch
It is a great performing fragrance
It is a great fragrance for gym and sports for people in their 30s
It is very clean and fresh perfectly made for youth that hits the gym every and lift heavy weights
Price- Rs 4,985
Grab now-https://amzn.to/3HIMHNf
8.Versace Pour Homme Eau De Toilette for Men, 100Ml
Top notes- Lemon, Bergamot, Neroli, Rose de Mai
Middle notes- Hyacinth, Cedar, Clary sage, and Geranium
Base note- Tonka bean, Musk, and Amber
Things to know before buying this fragrance
This is the best gym or sports fragrance on my list.
This is more versatile, masculine, and classy, that particularly suits high heat conditions
This is an absolute compliment beast
Has a sparkling citrus note on the opening and the semi-creamy, fruity smells in the middle. At the base, you have amber, Tonka bean, and musk.
One of the best summer fragrance
Price- Rs 8,600
Grab now-https://amzn.to/35xY25O
Fragrance Mistakes that kills your scent
1. Spraying the perfume on the air
Possibly every one of you may be done this mistake at least one time because your favorite actor does it. They do this to make ads look visually appealing. If you did like this most of the molecules mix with air, you not going to get the performance of the fragrance.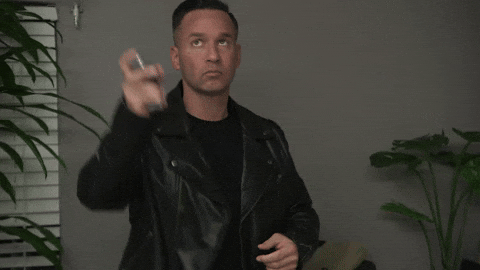 The next disadvantage is you have to order new perfume once in two weeks.
2. Buying in cheap online website
If you find your favorite fragrance is selling for a discount, check the seller and the review carefully before buying the fragrance.
Just start from basic, There is a lot of really good perfume available in the market under 1000rs. If you are financially independent want to build your perfume collections, then you can give a shot on luxury perfumes like Dior Sauvage, bleu de channel Creed aventus, and much more.
3. Lack of occasion knowledge
This is huge mistake beginners do. When I started I have done a lot, Start learning to use the right perfume for the right occasions. If you want me to write a blog on this topic, Let me know.
4. Keeping perfume in sunlight
Don't place your perfumes in places where sunlight directly hits. If your perfumes are exposed to more sunlight, It affects the concentration of perfume by invoking different reactions by damaging its own chemical reactions.
5. Using the same perfume over the years
Compliments are confident boosters, Wearing the same for decades not going to get you that. Keep up with the trend and seasons.
Have at least 3-4 perfumes If you are a long-time perfume user. Start with one summer and one winter or fall fragrance
6. Overspray
If you are over-spraying a mild fragrance to stay longer that's ok, Instead If you overspray a strong fragrance you are going to make people around you feel discomfortable.
Grab the fragrance you like, rock that in sports or the gym. Smell like cool, fresh, masculine, and strong dude, Grab the attention of your gym crush.